Cults, sects, and false religions.
Cults and False Religions
By David Cox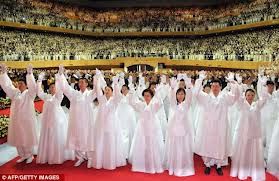 Let's just define these for clarity. A church has to at least have a clear, scriptural plan of salvation. If the group, church, or principal leaders have doctrinal error on the doctrine of salvation, then it is a false religion. Mormons, Jehovah's Witnesses, Catholics, etc. are all false religions because they either do not believe in Jesus Christ as the unique and singular savior of souls, or because they add works to salvation. That correct, orthodox view of salvation has to be a key principle focus of the church to even begin to consider it as a good church.
Moreover there are churches that seem to have "lost their way" as far as the spiritual fight we are in, and they have taken the Don Quixote position of attacking windmills instead of the enemy. There is a saying that is an excellent guide here. "Major on majors, and minor on minors." Salvation, holiness, evangelism, service, these types of things are majors. A church that minors on things that are not really very important, but they make them important because of some driving obsession with proving their point on minor matters is simply a bad church. At times this becomes difficult to discern the line. I believe it is very, or rather extremely important to stress the authority of God's word, and to uphold and defend the inspiration of Scriptures. In my book, churches that think that holding up a KJV Bible answers all of that is just off base. Why? Because issues of importance WILL ALWAYS WITHOUT EXCEPTION HAVE A FOUNDATION IN SCRIPTURES, EXPOSITING KEY VERSES.Continue reading