1. Warning Signs of a Bad Pastor
By Pastor-Missionary David Cox
For Pulpit Committees and those seeking a church By Pastor-Missionary David Cox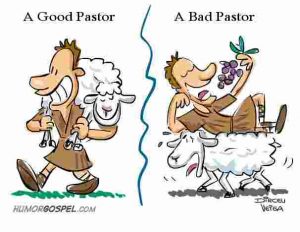 Description of Article: This is a study on what to look for in choosing a new pastor, (candidating pastors) or evaluating a pastor. My background is that I am an independent Baptist Fundamental pastor and missionary since 1986. I have visited probably close to a thousand churches (I would say 800+) on my years of deputation in my ministry, and I have examined many of those men from a missionary point of view, when they were not really "trying to impress me". My options are perhaps of no importance to most of those in the pastorate, but to some, perhaps they would be important, and to churches candidating for a new pastor, maybe they would be words of gold.
See tract: Church42 Destitution of a Pastor
Preface
Someone wrote me asking me what are the warning signs of a "bad pastor." I am a pastor and missionary for more than 20 years, and I answered his email, and I thought that the topic would be excellent for the website. I have addressed many of these issues in Spanish in my preaching, and in books and tracts that I write in Spanish, and I am slowly translating them into English so that English speakers can also benefit from this.
One of the biggest problems in finding a new pastor of an existing church is that of the candidating process. Very simply put, it seldom works well if at all. The men who come in are just "introduced" to the congregation and public committee, and actually they don't get to digging very deeply into the candidate's life. The issues and key points of what makes a man a man of Godand therefore a good pastor are passed over by the candidate committee, the pulpit committee, or the deacons. These issues are relevant to me, because I am getting older, and my church here on the field in Mexico will have to find another pastor one day, and it is my job to teach them what they need to know from the Scriptures to find a good pastor. Let me just say before I get into any of these topics, "home grown men" should be given double or triple preference over head hunting. Instead of going out and finding a new "head" for the local church, those assistant pastors who have labored under the vision and ministry for years would in general be much better because they understand the direction and tone of the church over the years, and even though any pastor who comes in new will change some things, they would probably be better at keeping the general direction the same.
Chapters: | 1 | 2 | 3 | 4 | 5 | 6 | 7 | 8 | 9 | Next |